Refrigerator Repair in Elk Grove CA
Professional Refrigerator Repair Services
The refrigerator in your home works hard day after day to keep your foods and beverages cold. Many people don't appreciate the work done by the refrigerator until it breaks down. A refrigerator breakdown can be extremely stressful for busy people who prepare meals and store them in the fridge for future use. That's when you need a professional refrigerator repair company in Elk Grove, CA.
With a host of such service providers operating in Elk Grove, choosing the right company isn't easy. If you are looking for a reliable refrigerator repair company in Elk Grove, CA, you don't have to look further than Appliance Repair Pros Elk Grove. We employ some of the best appliance repair professionals in California. Call us today for all your refrigerator repair needs in Elk Grove, CA.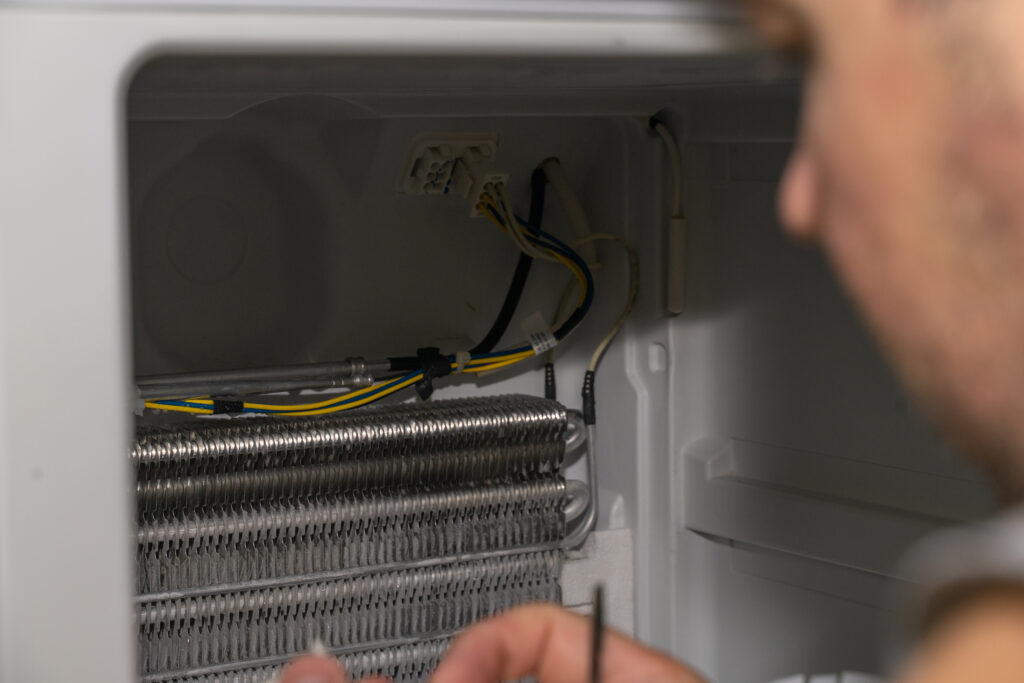 Things That Could Go Wrong With Your Refrigerator
Many things can go wrong with the refrigerator in your home. Even the highest quality refrigerator starts to malfunction after continuous use for many years. Preventive maintenance will help improve the efficiency and lifespan of the unit. Make sure you rely on the expert team at Appliance Repair Pros Elk Grove to maintain your refrigerator and improve its functionality.
Here are some of the most common problems that can affect your refrigerator:
Insufficient current – This is a leading cause of refrigerator failure. Check the current and voltage of the outlet with a voltage tester device.
Defective motor – A faulty motor is another problem that leads to refrigerator failure. When the motor is defective the fridge will shut down immediately or not start at all.
Faulty compressor – The compressor is the heart of the refrigerator. It is responsible for the refrigerator cycle. If your fridge isn't working, the compressor can be at fault. Keep the compressor clean and lubricated to prevent refrigerator start-up issues.
Dirty condenser coils – The condenser coils are located at the back of the refrigerator, and it converts high-temperature and high-pressure gas into a high-pressure liquid. The condenser coils will dissipate a lot of heat during such a conversion. When the coils are covered with dirt, the heat won't dissipate properly. The refrigerator may stop working or not work efficiently under such circumstances.
Coolant shortage – The refrigerator may not turn on or operate when it doesn't have enough coolant. The coolant usually circulates via the evaporator coils & cools the air flowing over the coils. That way it sends cool air into the food section.
Faulty thermostat – A faulty thermostat is a leading cause of refrigerator malfunctions. A faulty thermostat won't transmit the start signal to start the capacitor. The refrigerator will not turn on under such circumstances.
If you experience any of these problems with your refrigerator, you need to rely on a professional and experienced refrigerator repair service in Elk Grove. Appliance Repair Pros Elk Grove is your preferred choice for all refrigerator repair needs in the region. We work 24/7 so that you can get help whenever you need it.
Call Appliance Repair Pros Elk Grove today for all your refrigerator repair needs in Elk Grove, CA.
Fill out the form below and a team member will get back with you as soon as possible.